One Skein Swap Project- take 2!
So I've decided to knit "Fetching" from Knitty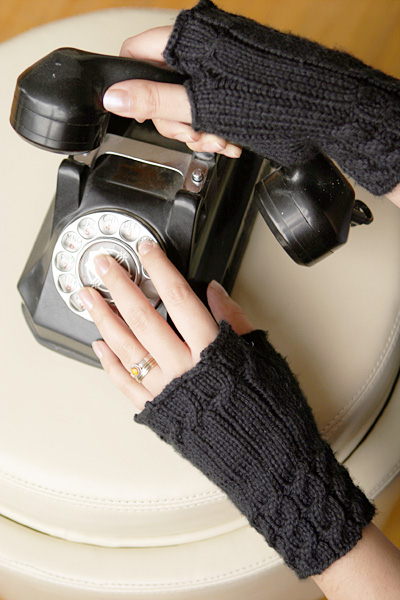 I'm knitting them using Art Fiber's Kurasawa, in black. So far, I love this yarn. It's incredibly soft, as you'd expect a 50/50 silk/ultrafine merino to be. The woman I'm knitting this for is into martial arts, so the yarn seems apropos, and I'm hoping she'll like the pattern.
Here's the yarn-